For over 25 years, volunteers have been integral to our work. In everything from primary and specialty care to administrative and clinical support, volunteers have helped Siloam bring hope and healing to thousands.
Current Volunteer Opportunities
WE HAVE AN IMMEDIATE NEED FOR VOLUNTEER INTERPRETERS!
The following non-medical volunteer roles are currently available at Siloam Health Melrose located on Gale Lane in Nashville and Siloam Health Antioch located on Murfreesboro Pike in Antioch.
Please note that all the volunteer roles below are designed to honor the latest guidelines for social distancing in light of COVID-19. These roles are vital in their ability to free up staff time to focus on patient care and provide a personalized experience for patients, while also maintaining the health and safety of our volunteers. If you have any questions or concerns, please email our Volunteer Coordinator, Maggie Draughon at maggie.draughon@siloamhealth.org.
Arabic or Spanish Interpreter - Both Locations
Arabic and Spanish interpreters volunteers facilitate communication between the patient and the provider during a visit or clinical examination at Siloam Health. Interpreters work closely with clinical staff and volunteers to assist with patient communication for their entire visit. They help overcome cultural and language barriers so that patients feel comfortable, ensuring patients' needs are being met.
Nurse - Siloam Health Melrose
Volunteer nurses work with staff nurses and providers to deliver comprehensive patient care at Siloam's Primary Care Clinic. Volunteer nurses are responsible for welcoming patients to the clinic and performing all intake procedures, and they also provide assistance during appointments in order to provide excellent and compassionate care. Volunteer nurses are trained and supported by staff nurses.
Patient Relations
The Patient Relations Volunteer is vital to the success of both patient relations and provider teams. Through their work on the administrative side of the clinic, they free up our Patient Relations staff to assist patients. Patient Relations volunteers ensure excellent patient care and the integrity of our medical record system.
How to Become a Volunteer
While staff clinicians are primarily responsible for routine medical care at the Siloam Health Primary Care Clinic, there are many opportunities for volunteers to support the medically vulnerable in clinical and non-clinical roles at Siloam. On average, it takes about a month to complete the journey to become a volunteer – here's how it works:
1

Review the volunteer roles and job descriptions above.

2

Fill out the volunteer application associated with your desired role as outlined below.

3

Siloam's Volunteer Coordinator, Maggie Draughon will reach out to you via email within 2 days of receiving your application.

4

Attend a volunteer orientation. Orientations take place twice each month.

5

Schedule your first volunteer training shift.
Volunteering as a Specialist at Siloam
Siloam also provides volunteer opportunities for licensed speciality providers on an as-needed basis. Our most common needs are listed below, but please reach out even if you don't see your specialty listed below! If you are interested in volunteering on a specialty basis, please contact Volunteer Coordinator Maggie Draughon at maggie.draughon@siloamhealth.org.
Gynecology Physical Therapy Dermatology Pharmacy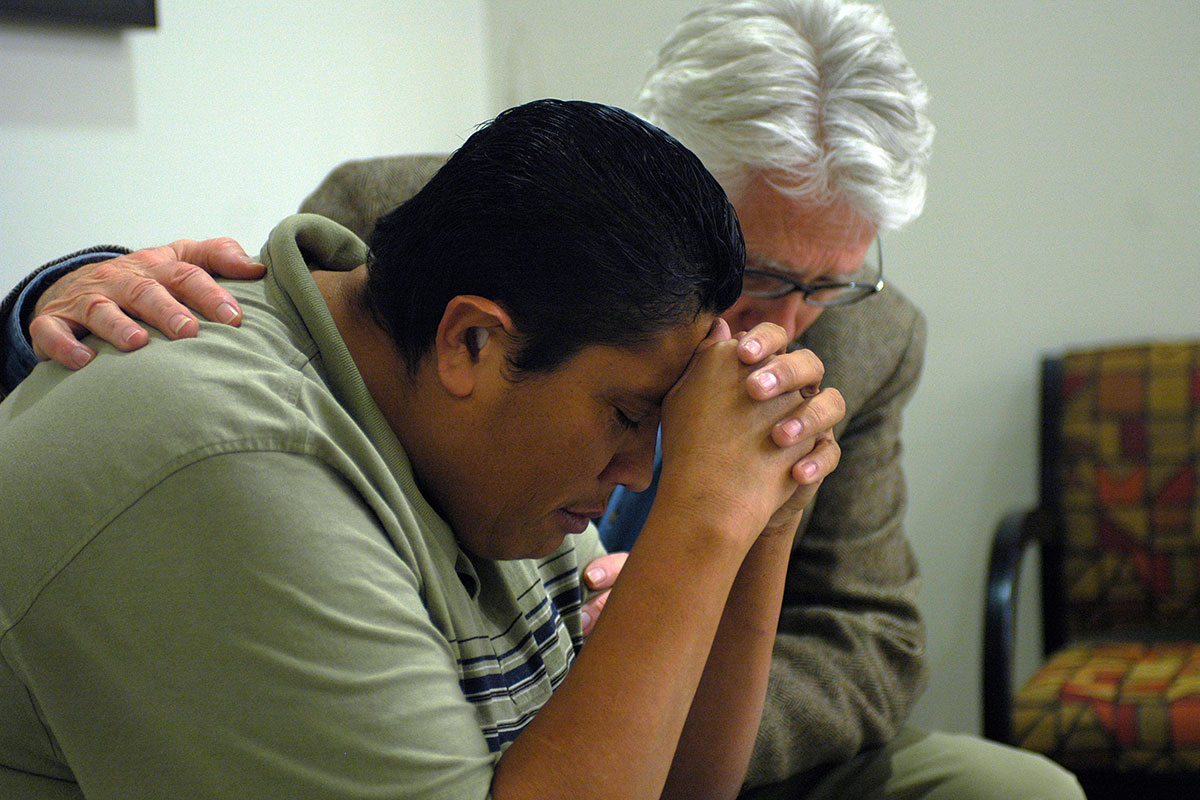 Looking for church engagement opportunities?
Siloam partners with churches to bring health and healing to immigrants, refugees and the uninsured in Nashville.