Comprehensive medical care is the cornerstone of Siloam Health. We incorporate our unique, whole-person approach to provide health care for the uninsured, underserved, and culturally marginalized in Middle Tennessee.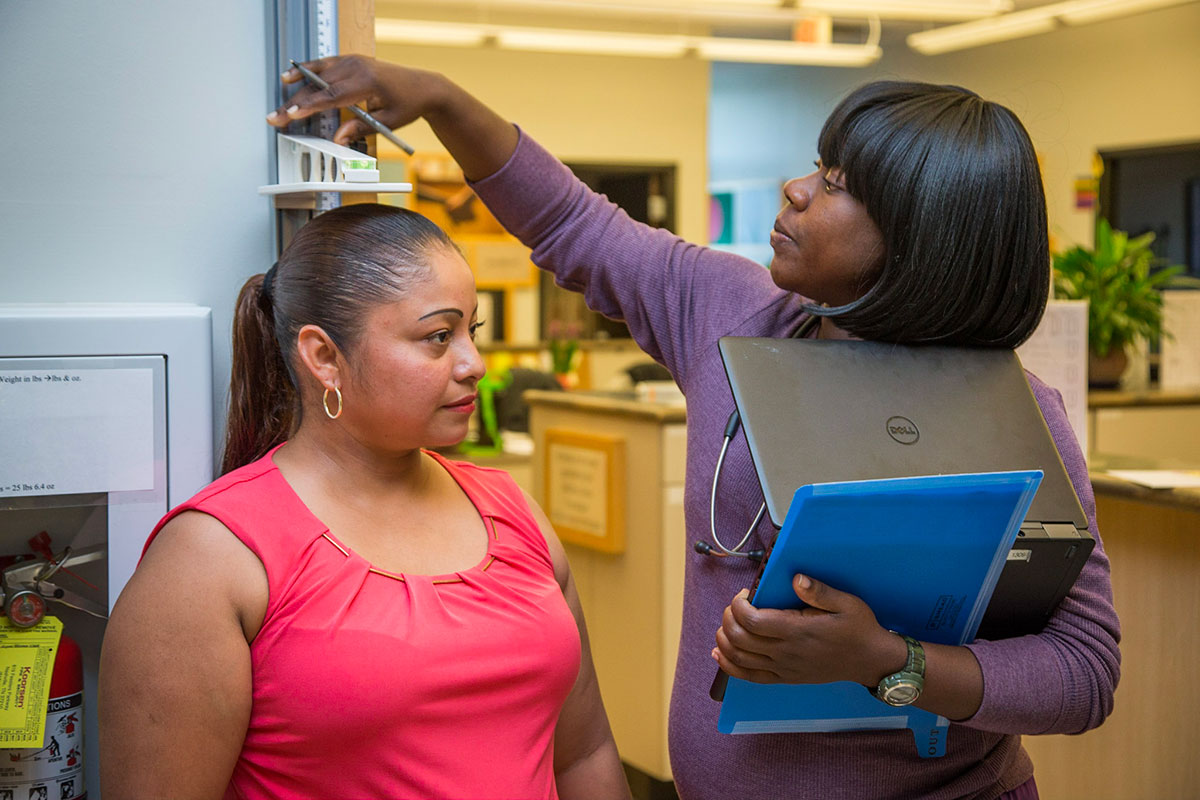 Medical Care
Siloam's approach to medical care, provides a unique, interdisciplinary model of whole-person health care that addresses the physical, social, emotional, and spiritual determinants of health within the Primary Care Clinic. Our staff is anchored by multicultural team of nurses and board-certified physicians, NPs, and PAs. Together with social workers, pharmacists, behavioral health consultants, and pastors, our primary care team serves alongside roughly 300 volunteer interpreters, doctors, nurses, and other specialists each year to provide comprehensive health care to Nashville's most vulnerable.
The Primary Care Clinic is open six days a week, providing primary care for all uninsured individuals, regardless of their ability to pay. It is not a public walk-in clinic, and prospective new patients are screened for eligibility weekly. Once enrolled, they contribute toward the cost of their care based on their ability to pay, with the average cost for a patient visit (including lab work) equaling less than $20. Through our network of generous volunteers and partners, Siloam is also able to provide onsite and offsite diagnostics and speciality care for a variety of conditions.
In 2017, the Siloam Health Primary Care Clinic served nearly 4,000 individual patients and conducted more than 15,000 patient encounters.
"Siloam is not just a medical facility. It's a healing facility. That's what I love about it—the healing is in the name.
 – Coren Newborn, Siloam Patient
Whole-Person Care in Action: Coren's Story
Coren Newborn came to Siloam almost 10 years ago and found hope and healing, not just for his physical health, but his emotional and spiritual health as well. At Siloam, Dr. Kristin Martel was finally able to pinpoint the cause of an excruciating pain that Coren had suffered from for years. She diagnosed Coren with fibromyalgia and together, they worked to manage his pain, lower his blood pressure, and even help him lose 122 pounds!
But Coren's care didn't stop there. Pastor Doug Mann and Behavioral Health Consultant Rebecca Swift joined Coren's team of whole-person caregivers to address a long-standing depression. "They kept me uplifted and encouraged, because it was hard for me to be spiritual," he says. "They helped me see things in a better light."
Today, Coren has forged a new path for his life thanks to Siloam. He's now working—something he never imagined for himself—and he has hope for the future. "I no longer feel like I want to disappear," he says. "I realized that nothing is worth losing your life over, especially when God has something for you."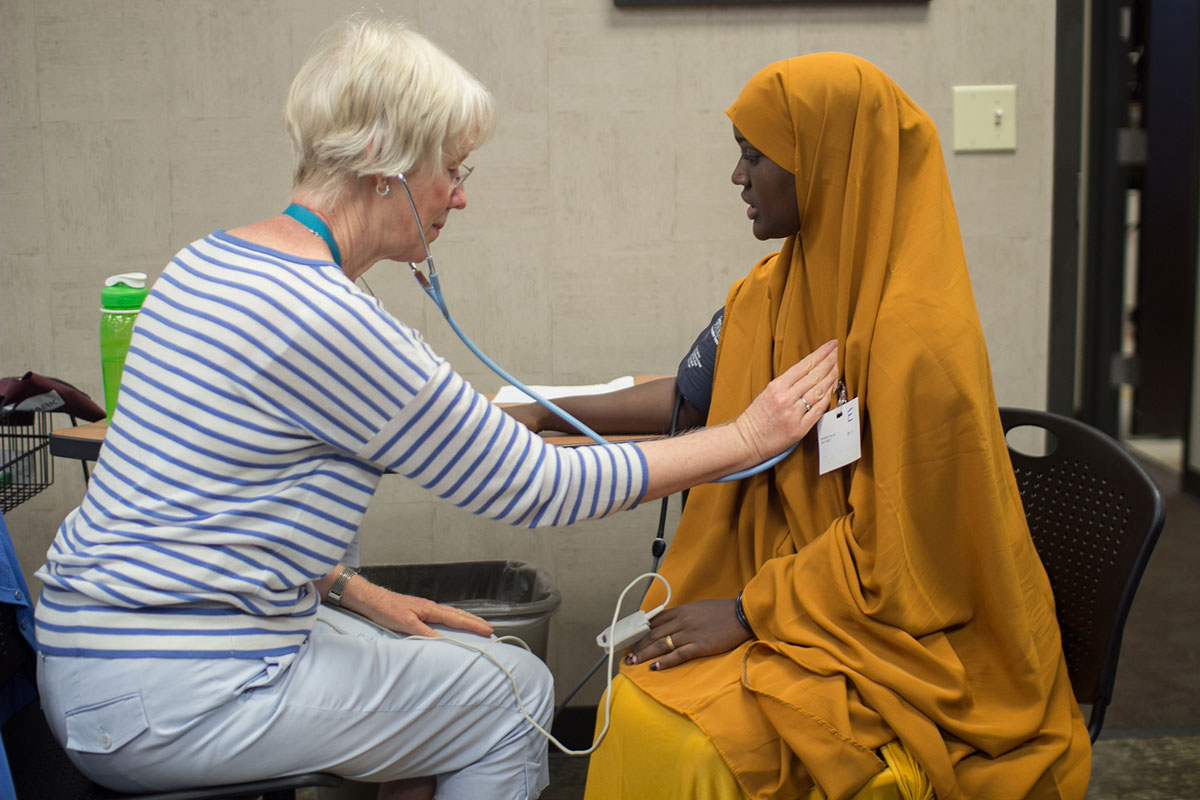 Refugee Medical Screening
Multiple times a month, Siloam welcomes newly arrived refugees, asylees, and parolees to our clinic for comprehensive medical screenings that are required as part of their entry into the United States. In 2017, Siloam welcomed almost 500 refugees through this program. In prior years the number has been as high as 1,500.
Siloam was approached by the Health Department in 2000 to oversee the federally funded Refugee Medical Screening program for the state of Tennessee. In partnership with the Tennessee Office of Refugees and resettlement agencies like Catholic Charities and the Nashville International Center for Empowerment (NICE), Siloam now provides health screenings for all newly arriving refugees in Middle Tennessee.
In addition to hosting refugees at our Primary Care Clinic in Nashville, Siloam sub-contracts with community health centers in three other Tennessee cities to perform screenings across the state: Cherokee Health Systems in Chattanooga and Knoxville and Christ Community Health Services in Memphis.