Siloam is passionate about multiplying our model of whole-person care by training the next generation of health professionals in the art of culturally-sensitive, comprehensive care.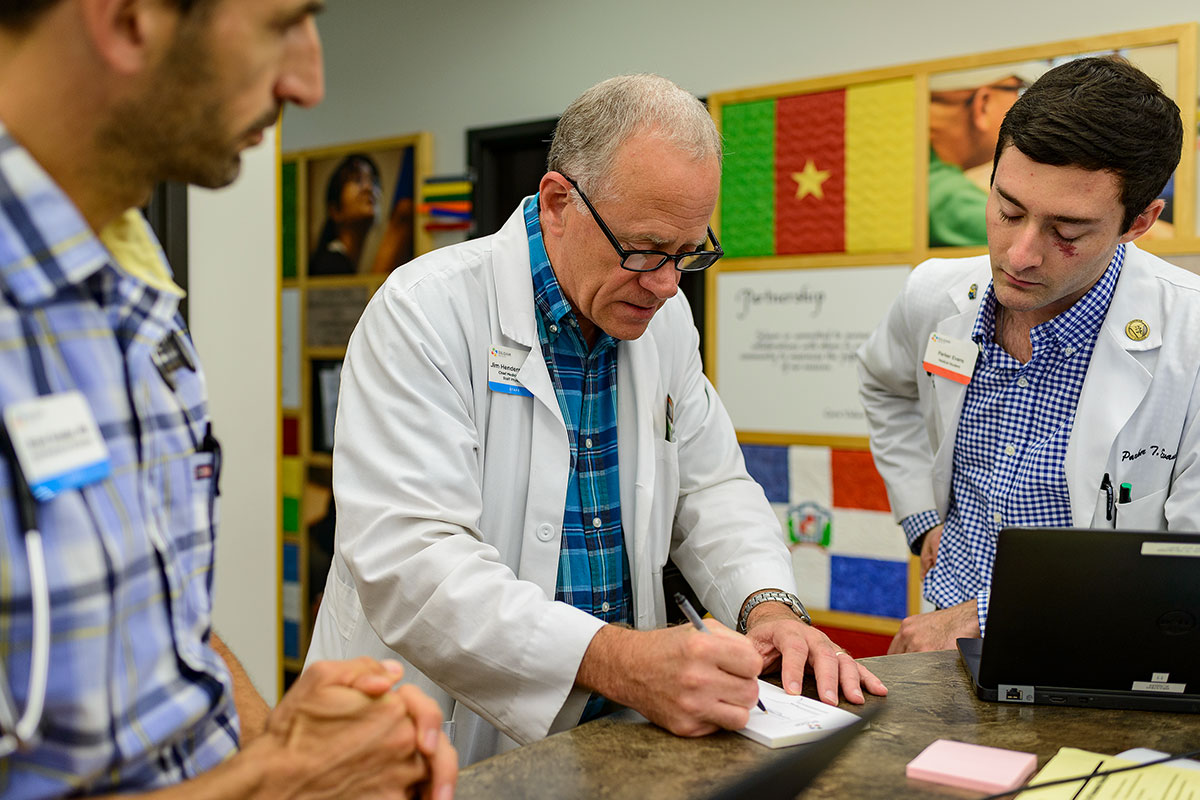 Preceptorships
Rooted in Siloam's model of whole-person care, our staff clinicians dedicate significant time to mentor health professions students and trainees in the art of compassionate, cross-cultural caregiving. Over the course of 4 to 11 weeks (depending on trainee type), students—including physician assistant, nurse practitioner, medical and pharmacy students, as well as medical residents—learn and practice such skills as how to work with an interpreter, navigating care amidst limited resources, taking a spiritual history, and working with an interdisciplinary team. Trainees frequently leave a Siloam rotation feeling "ruined" for the practice of health care as usual!
"It's important for medical education to have a place where whole-person care is embraced and spirituality is discussed openly. Learners of all types benefit from the philosophy and practice of Siloam, and that is an essential contribution to the future of medical care."
– Morgan McDonald, MD, 2000 trainee
Assistant Commissioner, Tennessee Department of Health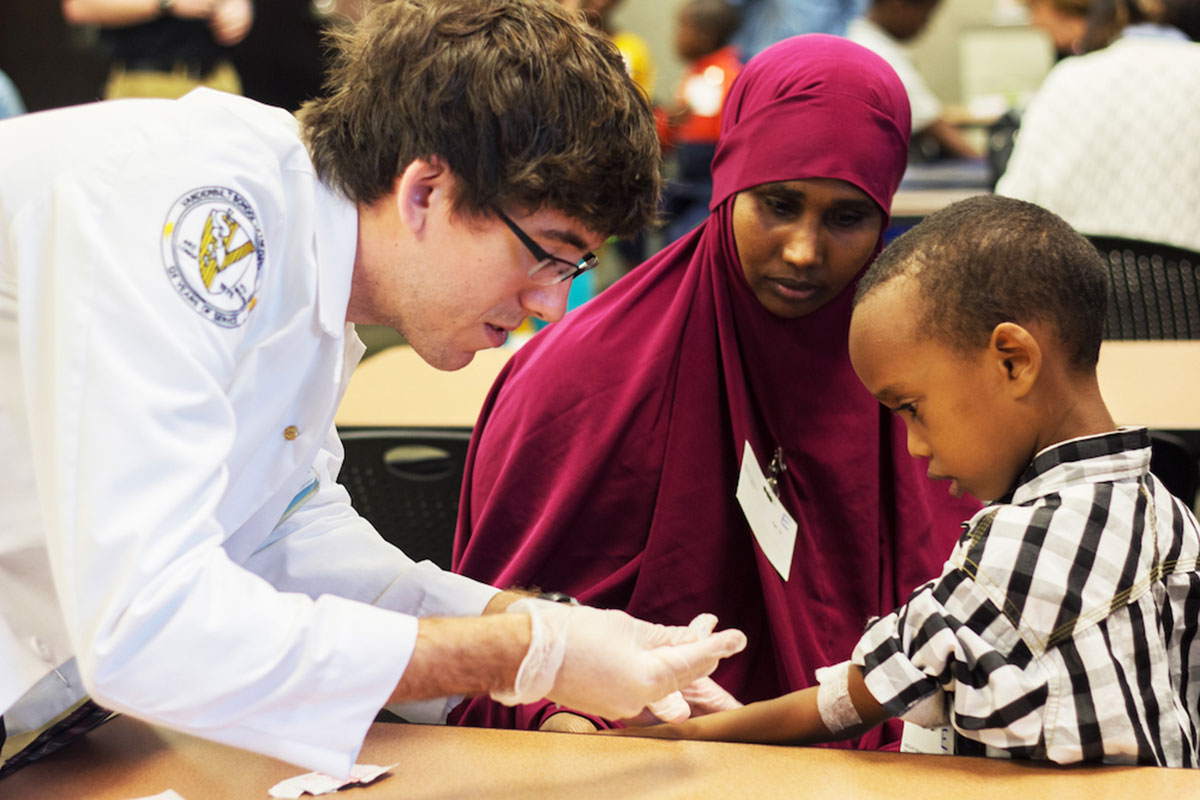 University Partnerships
Beyond formal clinical preceptorships, Siloam also partners with local academic institutions to develop whole-person caregivers. Partners include Vanderbilt, Belmont, Lipscomb, Tennessee State, and Trevecca Universities. Students and professors serve and learn alongside Siloam in such areas as pharmacology, physical therapy, social work, and public health.
For more information about partnering with Siloam Health, contact Volunteer Coordinator Christopher Thompson at christopher.thompson@siloamhealth.org.
"We need health care providers who see each and every patient – regardless of their struggles – as a human created in the image of God. We need them everywhere – not just in clinics for the underserved. Siloam plays an integral part in training this generation of providers."
– Carmen Tuchman, MD, 2016 trainee
Assistant Professor of Internal Medicine, Vanderbilt University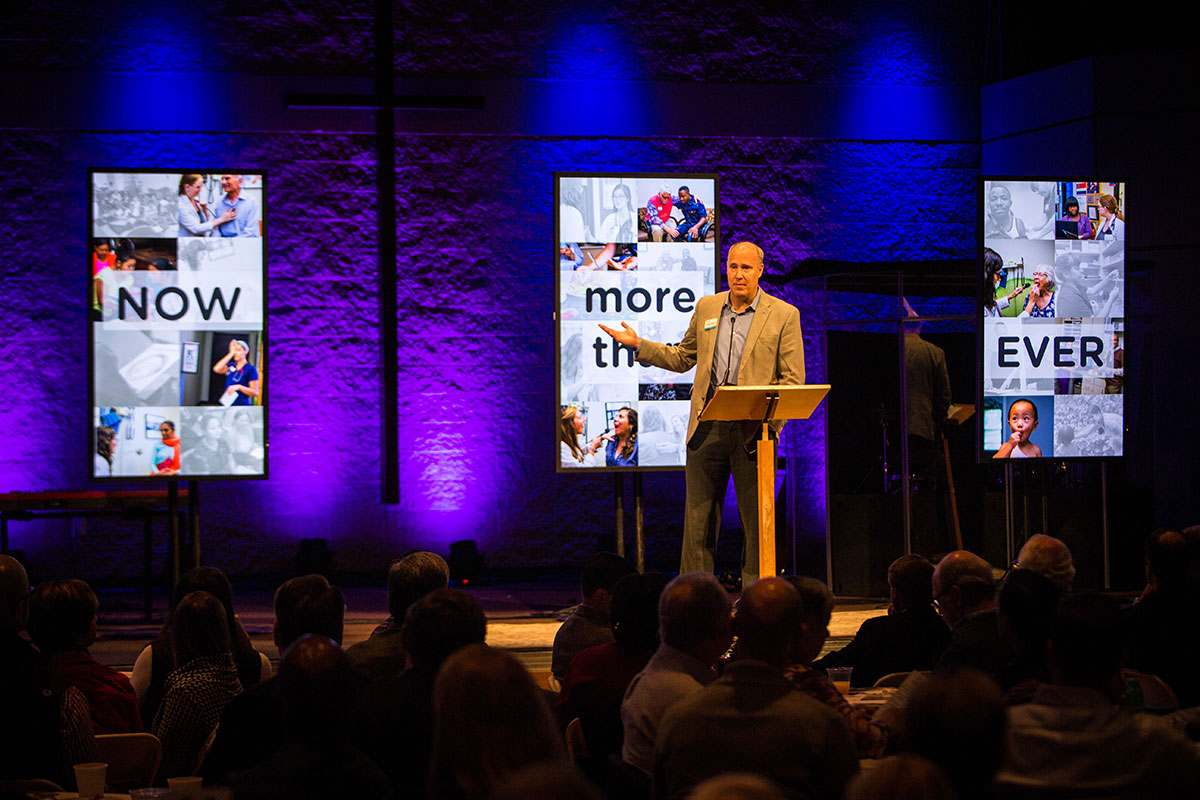 Speaking Engagements
Siloam's student education strategy also seeks to foster dialogue about issues integral to the practice of whole-person care for the underserved. Siloam staff are sought-after speakers around topics related to poverty medicine, cross-cultural health, and behavioral health and spiritual care.
If you are interested in having Siloam speak, let us know by completing our Speaker Inquiry Form.